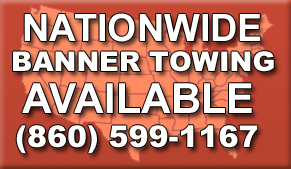 FREE QUOTE
Contact Banner Tow USA Today
Banner Tow USA offers unique and unforgettable specialty advertising and personal messaging.

VENUES

NATIONAL SPORTING EVENTS:
NFL Football / Superbowl
NCAA College Football
PGA Golf Tournaments
Major League Baseball
NASCAR
Marathons
Regattas
NATIONAL - LOCALITIES:
Beaches / Coastal / Marinas
Major Markets and Cities
Throughout US
BANNER TOW USA
353 Greenhaven Road,
Pawcatuck, CT 06379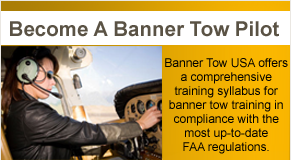 ABOUT BANNER TOW USA!

Post by Admin
Who We Are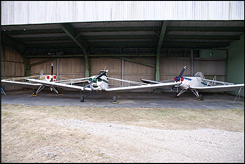 Banner Tow USA is an independently owned and operated company that was established in 1985, dba CT Sky Signs.  We hangar a fleet of six Piper Pawnee airplanes, a Maule M7-235, a Cessna C172 and a Cessna L-19 Birddog, all of which are meticulously maintained and banner-tow capable.  In addition, we utilize a pristine WW II training aircraft, the AT-6 Texan, for our skywriting services. We have a minimum of four experienced pilots on hand during the core banner tow season to accommodate any of your aerial advertising and messaging needs.   Banner Tow USA takes pride in offering you exceptional and personalized service.  We are proud to have loyal, long-term business relationships with some highly recognizable and successful companies.  Here is what some our clients have to say about us: 
"Coming Soon!"
What This Means To You

DIVERSE.
Banner Tow USA is a Division of Simmons Aviation.  We offer a host of aerial messaging options including skywriting services, billboards, banners and logo banners, as well as aircraft branding.  Imagine the exposure you or your business gains as your message or logo is skillfully flown over a vast number of venues including professional sporting events and tournaments, fairs and festivals, beaches, parades, weddings, graduations and so many more! 
AVAILABLE.
We have aircraft stationed throughout the Northeast and strategic partnerships throughout the US. Our advertising fleet has the power to reach any target in your strategic marketing area.
PROFESSIONAL.
Banner Tow USA has flown for many high profile corporate clients such as Foxwoods Resort, SeaTow, McDonalds, the Connecticut Lottery, PayLess Autoglass, Dunkin Donuts and Verizon Wireless. Our routes have included coverage of the Big E, CT Sailfest, PGA Hartford Open, UCONN's Rentschler Field, NE Patriots Gillette Stadium and many more.
VERIFIABLE.
Upon request we provide live, Global Positioning Satellite tracking or e-mailed GPS plots for confirmation of routes your aerial ads were towed.
CAPABLE.
Design and assembly of your letter banner is done in-house by our trained ground crew using the highest quality materials. Corporate billboards are produced through an exclusive relationship by an experienced, best-in-business vendor using the latest technology.
RELIABLE.
Because we hire only highly qualified pilots and have an FAA trained and certified mechanic in-house, our fleet is meticulously maintained and cancellation due to pilot error or aircraft maintenance is extremely unlikely.
QUALIFIED.
Our pilots are instrument-rated and our planes are instrument-equipped. This enables us to fly through poor weather to arrive at advertising locations unreachable by many of our competitors.
All pilots undergo a rigorous training program, as well as recurrent training.

Additional Simmons Aviation Services
Simmons Aviation offers a host of services, all with the same primary goal of customer service and satisfaction:
Air Newport Charter
- reliable and dependable charter service in a King Air 100 or a Piper Navajo. www.AirNewport.com
Warbird Experience
- fun filled sightseeing, instruction, aerobatics, video flights, commemorative flybys, memorial flights and skywriting in a beautifully restored AT-6 Texan WW II training aircraft. www.WarbirdExperience.com
Heritage Flight Foundation
- air shows, commemorative flybys, rides in a beautifully restored TBM Avenger WW II aircraft. www.HeritageFlightFoundation.org