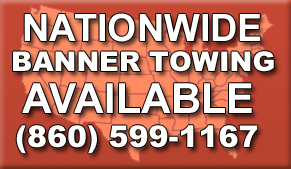 FREE QUOTE
Contact Banner Tow USA Today
Banner Tow USA offers unique and unforgettable specialty advertising and personal messaging.

VENUES

NATIONAL SPORTING EVENTS:
NFL Football / Superbowl
NCAA College Football
PGA Golf Tournaments
Major League Baseball
NASCAR
Marathons
Regattas
NATIONAL - LOCALITIES:
Beaches / Coastal / Marinas
Major Markets and Cities
Throughout US
BANNER TOW USA
353 Greenhaven Road,
Pawcatuck, CT 06379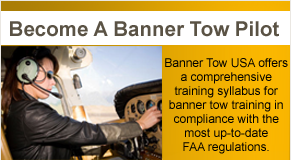 BANNER TOWING RATES

Post by Admin
See How Affordable High Impact Advertising Can Be!

Simmons Aviation dba Banner Tow USA operates from the Westerly Airport in Westerly R.I.  From this location we can advertise your services, products or a special message in NY, CT, RI and MA.  Our specialty is shoreline and coastal area routes.  We have vast experience and knowledge of tourist, seasonal and concentrated populations in Long Island, NY; Block Island, RI; CT and RI beaches; and Cape Cod, Martha's Vineyard and Nantucket, MA. 
Banner Tow USA is a year-round aerial advertising resource. We maintain a large fleet of aircraft and have the ability to relocate our resources around the country. We also have a reliable network of vendors throughout the U.S. and will gladly work with you to offer worry free, efficient service anywhere your target market may be !!.
BANNER PRICING
Aerial advertising towing charges range in price per hour depending on the market and the length of time. Higher prices may apply for special events such as the Super Bowl, etc. while longer flights will be given discounts. Contact us now for a free, customized towing quote.
SHORT TERM CONTRACTS
Prices assume the use of standard 5-foot red letters and punctuation. Assembly, launch and recovery of banner included. Off-site operations are at additional costs. Special equipment such as colors, logos and giant flying billboards are available at additional costs. Flight periods run from launch to drop of banner.
LONG TERM CONTRACTS
These rates offer a substantial savings to the customer and assume no change to the banner copy. All one time and contract banners are payable in advance. Each pickup has a required airport use fee which is not included in the rates above. Possible fuel surcharges apply depending on the fluctuation of the cost due to current events.
CALL FOR PRICE QUOTE ON WEEKDAY SPECIALS
Ask About GPS Tracking For Your Advertising Flights!