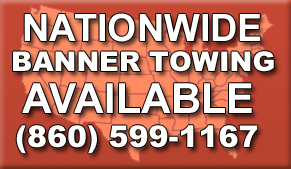 FREE QUOTE
Contact Banner Tow USA Today
Banner Tow USA offers unique and unforgettable specialty advertising and personal messaging.

VENUES

NATIONAL SPORTING EVENTS:
NFL Football / Superbowl
NCAA College Football
PGA Golf Tournaments
Major League Baseball
NASCAR
Marathons
Regattas
NATIONAL - LOCALITIES:
Beaches / Coastal / Marinas
Major Markets and Cities
Throughout US
BANNER TOW USA
353 Greenhaven Road,
Pawcatuck, CT 06379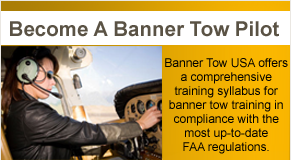 WELCOME TO BANNER TOW USA !

Post by Admin
Banner Tow USA offers unique and unforgettable specialty advertising and personal messaging. We are a cost effective corporate aerial marketing and advertising tool for businesses of all sizes and budgets. As well, we offer customized personal aerial messaging for elections, graduations, grand openings, sport tournaments, or any other special event.
We operate over beaches, parks, racetracks, stadiums or any area of concentrated population from Maine to New York. Imagine the exposure and attention your message will demand when you make any public gathering your target audience!
The exposure numbers for aerial advertising are staggering and the investment is relatively small when compared to less effective and often fragmented traditional media. Imagine the thousands of beach goers on a typical summer day, the massive crowds at major sporting events and outdoor festivals, and even the thousands of commuters sitting on the interstate during rush hour… your captive audience and your next potential customer. Television advertising is costly and lends itself to channel fragmentation, TiVo-ed commercials and channel surfing. Print media circulation has been steadily and rapidly falling with the electronic boom. Electronic and click-through rates are declining on pop-up ads, which are subject to blocking. Radio is also costly, lacks visual impact and is susceptible to channel changing. Stationary billboards get lost in the clutter. But EVERYONE looks up at a 100-foot sign in the sky!

YOUR ADVERTISEMENT OR MESSAGE HERE !
Whether you are looking for a highly visible and effective advertising tool for your business, or broadcasting a personalized message to a special someone, Banner Tow USA offers reliable and cost effective services with a focus on customized products and customer satisfaction.
Surveys have shown that 88% of the targeted audience recalled the aerial advertising a full 30 minutes after seeing it, that 79% knew exactly what product or service was advertised and, incredibly, 67% could recall a minimum of half the message being advertised.
These are just a few of the well known brands that have already realized the value of Aerial Advertising: Sea Tow, Payless Auto Glass, Foxwoods Resort, Verizon Wireless, Dunkin Donuts, McDonalds. Whether you are addressing a large crowd, a small group or just sending a message to a single individual, personal aerial banners are a great and memorable way to say just about anything. Many people exchange the cost of a banner message for the long lasting memories it provides. Letter banners are great for any occasion so send a personal message in a way they'll never forget!
EXCEPTIONAL SERVICE AND COMPETITIVE RATES !
Banner Tow USA takes pride in our reliable, professional and courteous service. From our banner and billboard towing fleet to our skywriting airplane, our aircraft are meticulously maintained by our in-house FAA trained and certified mechanic. We recruit highly trained and experienced pilots, ensuring that your message flies on schedule and on target. Our management staff is trained to assist you in maximum exposure route planning and creation of your corporate billboard or personal message letter banner.
We offer competitive rates with no broker or additional hidden fees.
Call us today for a free quote 860-599-1167